Hi there! Thanks for visiting this page! Please take a moment to read the note below, explaining how this "online store" works. Or scroll on down to the bottom of the page to view available products.
First off – this "online store" is a work in progress and is not yet complete. Please have patience and bear with me as I convert my old paper order forms to digital images and text. I am adding items daily but it sure takes a while! Please check back frequently or follow on Facebook for updates.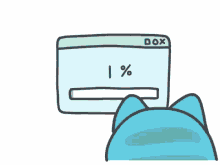 Secondly – I am not a retailer by any means. Rather, I am a licensed Naturopathic Doctor who happens to have accounts with several wholesale suppliers who carry supplements, essential oils, food (organic, gluten-free, natural processed foods, etc) as well as personal care products.
For the past few years by specific request, I have ordered in products that cannot be found locally in town or are more expensive when ordered from another online retailer.
Now with the advent of COVID-19, physical distancing, and occasional low stock levels at our local grocery stores and other online retailers, I am working hard to get all available products listed and orderable through this online store.
In short: the goal of this "online store" is to improve our area's access to natural foods and personal care products that might otherwise be in short supply.
Orders will be available for "curb-side" pick-up on Wednesdays or Thursdays outside my Williams Lake office, and every other Friday outside my 100 Mile House office. If you are self-isolating or are under quarantine, please contact me as alternate arrangements may be possible to get your order to you.
Any other questions or concerns – please don't hesitate to send me an email or give me a call!
All products available, in no particular order: